Rozhodl jsem se postupne na web pridat zpravy, ktere jsem posial z pobytu v tropech v roce 2008. Vetsina textu je autenticka + jsou doplneny poznamky kurzivou, ktere vpisuju pri umisteny na web, tedy temer o 3 roky pozdeji

Prvnim cilem byla Papua Nova Guinea, kam jsem cestoval s dalsimi 8mi ceskymi studenty z Prirodovedecke Fakulty Jihoceske univerzity. Hlavnimi organizatory a vedoucimi kurzu jsou Prof. Vojtěch Novotný a Prof. Jan Lepš (Šuspa).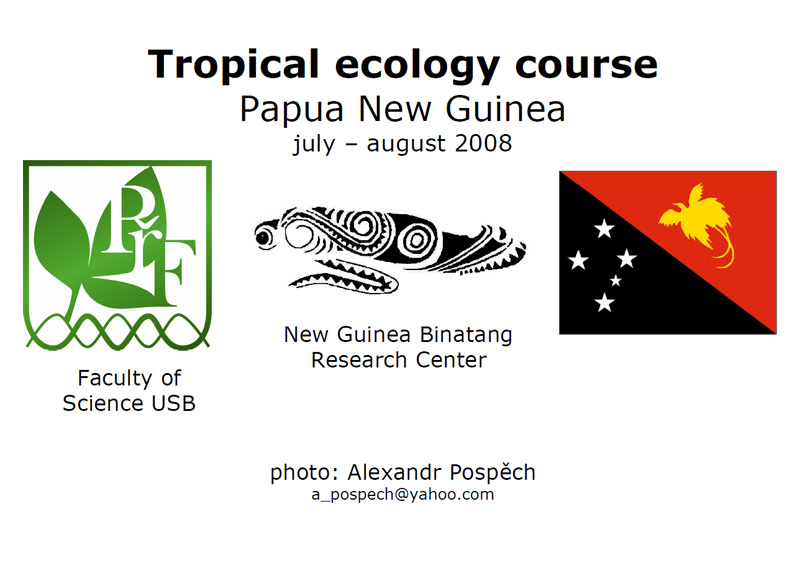 Tady je prvni zprava:

Date:Thursday, July 17, 2008, 1:19 AM
Ahoj,
tak pekelne drahy dvoudenni pobyt v Manile jsem zakoncil pekelne vysokympolatkem na letisti za nadvahu, mel jsem u sebe jen asi na polovinu, coz bylo porad 82 dolaru. A k tomu jeste odletovy poplatek necelych10 dolaru za to, ze odletate z Filipin. Pokud to neni zivotne nutnevyhnete se Filipinam obloukem, bohuzel pres Filipiny jeste 2x letim, jinak me tam uz nikdo nedostane. V Manile je pekelne drahe vse co setyka turistu / projizdka po meste cca 45dolaru, taxxik z letiste domesta 10-17 dolaru, hotel 60 dolaru a vyse. Ostatni veci jsou zase neuveritelne levne - hodina v internetove kavarne cca 7Kc,c grilovana chobotnice asi 4 dolary, aktualni DVD jako Mamma Mia, Incredible Hulk nebo Hancock za 3 dolary (pozn. nedoporucoval bych kupovat a kamkoliv vozit, jelikoz je temer jiste, ze se jedna o piratske kopie).
Par zaberu z Manily: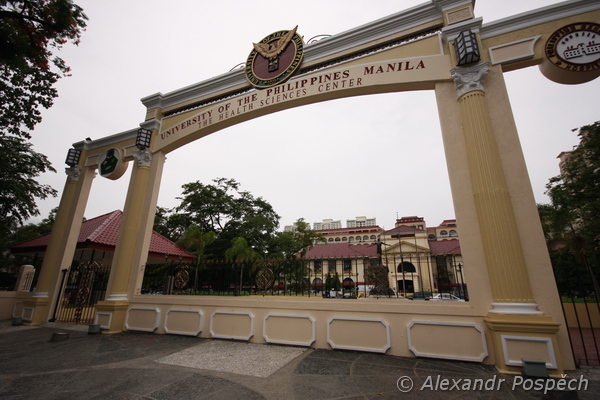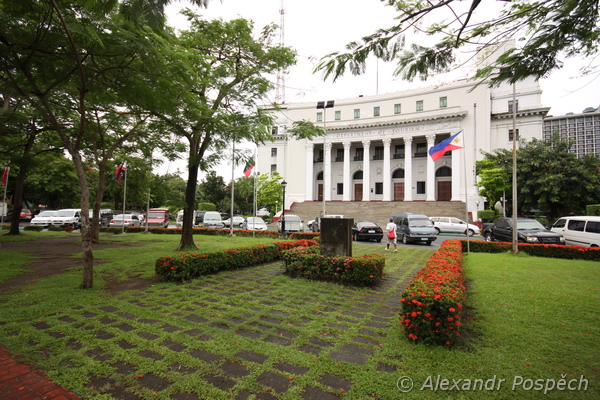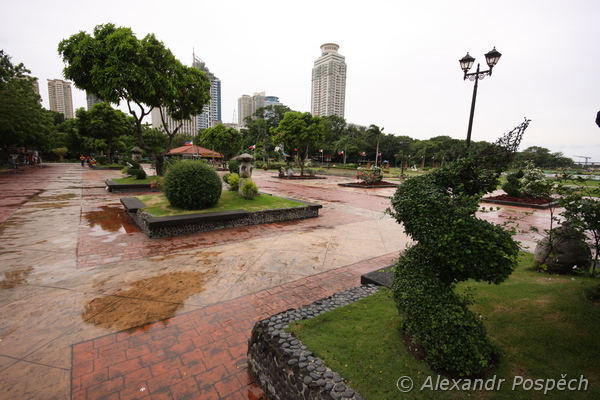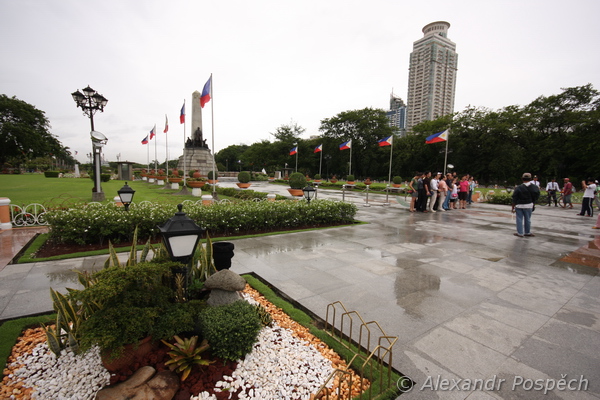 Jinak dnes vporadku dorazili na Papuu Novou Guineu a zde jsme se presunuli na do Nagady, coz je vesnicka cca 15 min cesty od Madangu, takze ted budeme 2 dny na Binatang research center. Dnes jsme byli snorchlovat a na kratne prochazce. Vedro neni tak hrozne, ale clovek se poti jako krava. Biskety (pozn. susenky, ktere tvori dost velky podil bezne stravy) zatim docela chutnaji, cerstve kokosove mleko je super. Prave propukl tropicky lijak (Suspa se 3 dalsima lidma je nalodicce v mangrovech...). Jo a mam prvni zraneni - podrel jsem sejako svina o koral kdyz sem lezl do vody, ale naposeste se mi topodarilo zavazat, tak to bude urcite v pohode, neni to zas takhrozne. Zitra bude snorchlovani, potapeni a party na uvitanou.
Joa do letadla se nesmi s baterkama, muzou pry za letu explodovat.
Zasese ozvu,
mejte se vsichni moc pekne,
Sasa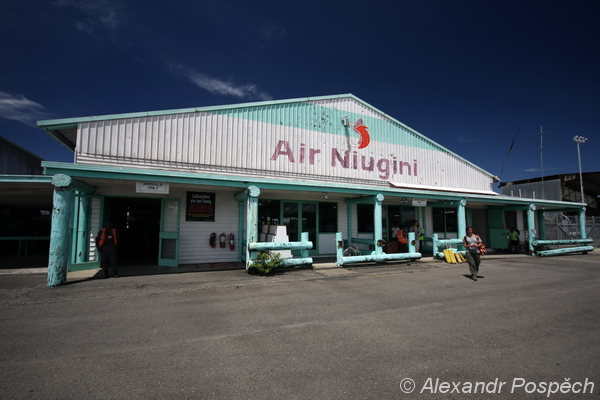 hlavni budova letiste v Nagade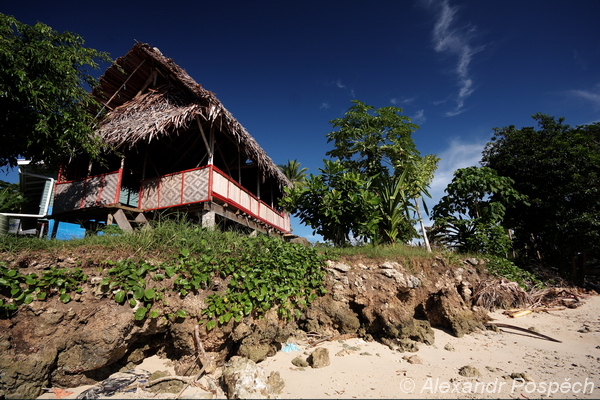 cast vyzkumne stanice v Nagade